Wednesday, July 7, 2010 at 09:15PM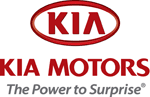 Kia Motors and the Atlanta Falcons are teaming up to leverage their partnership in an unbelievable way in 2010 that truly benefits fans. The two parties are collaborating on a limited time offer that enables fans who purchase a new Kia at a participating Georgia Kia dealership to receive (2) tickets to every Atlanta Falcons home game!
To qualify, fans must complete a purchase or lease of a 2009, 2010, or 2011 Kia brand vehicle at (1) of (9) participating Kia dealerships in Georgia between July 1st and August 31st. Each person who makes a purchase will receive (2) tickets to every Falcons game during the 2010 season while supplies list.
Check out the terrific promotion on the Falcons' website here.