Sunday, January 16, 2011 at 02:53PM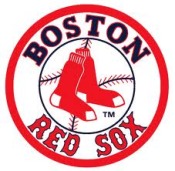 The Boston Red Sox are hitting the road in January to visit all six (6) states in the New England Region as part of a 2011 Red Sox Road Trip campaign presented by Coca-Cola.
The highlight of the Red Sox Road Trip initiative is a "Sing Your Way to Fenway" promotional initiative that allows fans a chance to audition for the opportunity to perform the National Anthem at Fenway Park during the 2011 Red Sox home season (think American Idol meets the Boston Red Sox). The team will select two (2) winners at each Road Trip stop and all twelve (12) of the Road Trip winners will qualify to compete in the "Sing Your Way to Fenway" finals at Fenway Park on February 9th.
The Red Sox are allowing contestants 90 seconds to perform their version of the National Anthem. At each tour stop location, the first (100) fans to arrive on time will be guaranteed the opportunity to audition. Entrants under the age of 18 must have a parent/guardian present to sign a release needed to participate.
At each of the tour stops, the Red Sox will also feature Wally the Green Monster, the 2004/2007 World Series Trophies, 2011 State Day game vouchers, and a promotion offering one (1) lucky winner the chance to take part in a Red Sox Road Trip Opening Weekend VIP Experience.
The "Sing Your Way to Fenway" promotion serves as a great idea for sports organizations looking for new ways to take their road trips and community engagement programs to new heights. The initiative allows the Red Sox to engage with neighboring states in a new way and strengthen its connection with fans attending games who have traveled from outside the state of Massachusetts. Based on the success of American Idol and the affinity that Red Sox fans have for the esteemed organization, Sing Your Way to Fenway will undoubtedly be a huge success.
The Red Sox will make tour stops at the following locations:
XL Center (Connecticut) - Tuesday, January 18th (12pm-6pm EST)
Curry Hicks Cage at UMASS (Massachusetts) - Wednesday, January 19th (10am-4pm EST)
University Mall (Vermont) - Thursday, January 20th (11am-5pm EST)
Muldoon Fitness Center at Rivier College (New Hampshire) - Friday, January 21st (12pm-6pm EST)
Portland Sea Dogs Hadlock Field (Maine) - Saturday, January 22nd (10am-4pm EST)
Woonsocket High School (Rhode Island) - Monday, January 24th (2pm-8pm EST)