In the sports landscape, it's important for team social media managers to consistently seek out new ways to drive engagement in their channels... In a lot of cases the most effective ideas are also the most simplistic.
Here's a quick and easy social sharing idea for teams to consider: "Like vs. Share"
A team like the Miami Heat could easily post an image featuring Dwyane Wade and LeBron James standing side by side on the basketball court on Facebook with a simple call-to-action:
"Like for Wade / Share for LeBron" ... This post could easily generate thousands of likes and shares in a matter of minutes.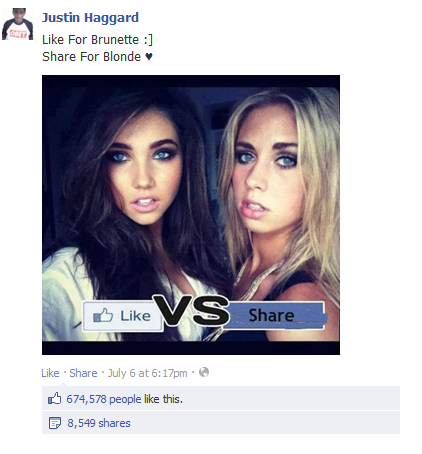 Looking for some other things to compare? Here's a few ideas:
1. Home vs. Away uniforms (especially around a launch)
2. Former players / legends
3. Player matchups
4. Former coaches
5. Potential draft picks
6. Top Fans