Wednesday, November 3, 2010 at 07:31AM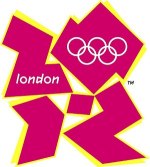 The London Organising Committee of the Olympic Games recently announced an interesting ticket promotion designed to benefit senior citizens and kids. To keep ticket prices affordable and accessible to as many people as possible, Locog is offering a "Pay Your Age" promotion that allows anyone who is 16 and under at the start of the Olympic Games on July 27, 2012 to pay their age in pounds and senior citizens ages 60 and older to play a flat rate of 16 pounds.
The London Organising Committee is offering 1.3 million tickets available to senior citizens and schoolchildren via the "Pay Your Age" promotion and are also planning to offer 120,000 free tickets to London schoolchildren so that one (1) in eight (8) will have the chance to see the Olympic and Paralympic games live. Standard pricing for tickets to the 2010 London Olympic Games will range from 20.12 pounds to 2,012 pounds for the Opening Ceremony and 20 pounds to 725 pounds for sporting events.
The promotion serves as a great benchmark for sports organizations looking to adopt new ticketing strategies to fill the seats at their stadium venues with senior citizens and school children. The promotion is attractive, relatively easy to understand for consumers, and can serve as a great way to demonstrate value to fans who usually cannot afford to pay to attend live games.