Wednesday, May 21, 2008 at 09:56PM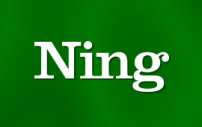 As sports marketers, we always hear about how Myspace and Facebook are the perfect means for targeting young consumers across the globe... However, the struggle has come with developing effective means to target users on these social networking platforms? What is the best way to target these individuals without interrupting their interactive experience? Widgets? Groups? Video? There are endless opportunities; marketers now just have to realize which means are the most effective and efficient...
Let me introduce one more social networking application that is reaching the masses ala Myspace and Facebook:
Ning is an emerging website service that allows users to create their own social networks... For Free. Ning is a very user-friendly site that is bringing social networking to the masses (similar to the way that Facebook/MySpace emerged). Here are some insights on the website:
The site

allows users to build their own small social networking sites, complete with customizable, easy-to-design pages that include all of the tools available on sites like YouTube, Flickr, and MySpace.

Users can post photos, videos, messages, comments, questions, etc.

The site currently has 230,000+ social websites listed.

About 40% of Ning's social networks originate outside the United States, and members from 176 countries have signed up, with the service already available in several languages, including Chinese, Japanese, Spanish, and Dutch.

The company estimates that, at this rate, by New Year's Eve 2010 it will host some 4 million social networks, with tens of millions of members, serving up billions of page views daily.

Issues:

Control (someone would need to monitor the site for information, etc.); However, the positives should heavily outweigh potential negatives in this case…

Driving Traffic – The site currently doesn't feature a search system that enables users to easily find your site. Marketers would need to promote their social networks individually through a viral campaign, etc.
Enclosed are some examples of social networking websites created through Ning (to give you an idea of what type of page can be created pretty easily):
In the coming weeks, look for a Partnership Activation Social Networking Page that will enable you to connect with other sports marketers from across the globe to discuss industry best practices and innovative partnership tactics! More to come soon...