Monday, May 26, 2008 at 09:40AM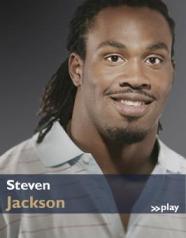 "You've followed their careers. Now follow their lives."
Are you looking to enhance your community relations efforts? If so, take a look at the St. Louis Rams' "Rams Living" feature page on the team's website. The site does an incredible job connecting fans with their favorite stars off the field.
Rams Living provides an in-depth look at the players and their favorite music, foundations, and hobbies off the field. The site also features player videos, commercials, newsletters, downloads, and an off-season calendar.
It really is impressive to see a team like the Rams use its online assets to promote its players' community foundations efforts:
In addition, the St. Louis Rams do a great job integrating their three (3) supporting corporate partners: Save-A-Lot Food Stores, Waste Management, and US Cellular.
This site definitely serves as a best practice... If you have a moment, check it out!