Thursday, June 5, 2008 at 07:05AM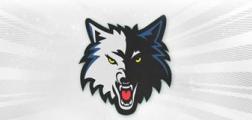 Are you looking to capture the interests of your fans online? Are you searching for ways to drum up additional team/brand interest?
Take a look at a video clip that the Minnesota Timberwolves compiled that profiles the pre-game rituals of their star players... The video does a great job taking fans behind the scenes and features a number of one-on-one interviews with athletes about topics not pertaining to basketball...
Looking to fund your efforts? Tie in an apparel/CPG/related consumer goods (Athletes Foot prevention) company through a unique integrated approach in the locker room (see the Suns virtual locker room corporate integration for ideas)... A small brand caption in the lower left/right corner may not seem too intrusive to videogoers either...
Check out the clip below and consider new ways that you can capture unique content of your players behind the scenes... Ever considered profiling team road trips?