Tuesday, December 8, 2009 at 10:23PM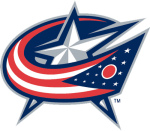 Are you looking for new ways to leverage QSR partners? Are you looking for ways to tie ticket sales drivers into partnership agreements?
The Columbus Blue Jackets recently announced a partnership agreement with SUBWAY Restaurants offering the team's fans an incredible promotional offer. SUBWAY and the Blue Jackets organization are teaming up to offer a "4 Subs, 4 Stubs" promotion that enables fans who purchase four (4) foot-long subs in one (1) transaction to receive a voucher for:
(4) select Blue Jackets tickets for just $5 each (in the SUBWAY Fresh Seats)
(4) Blue Jackets/Subway co-branded shirts
The Blue Jackets have designated 250 SUBWAY Fresh Seats for five (5) select games during the 2009-10 season. When the allotted tickets are gone, fans can use the voucher as a $5 discount on select area tickets. Consumers may take advantage of the SUBWAY Fresh Seats at the following games:
December 14th vs. Nashville
January 18th vs. St. Louis
February 4th vs. Dallas
March 2nd vs. Vancouver
March 15 vs. Edmonton
The Blue Jackets organization did a terrific job concepting the "Subway Fresh Seats" section - an idea that will most likely be replicated in many other venues. Check back for additional "fresh" ideas from the Blue Jackets soon!