Sunday, October 25, 2009 at 10:00PM
Are you looking for new ways to demonstrate value to season ticket holders? Are you looking for ways to promote small businesses in the local marketplace?
Sports organizations looking for new ways to provide value to dedicated season ticket holders should consider finding new ways to advertise and promote "their" business. In 2008, the New York Knicks created a tremendous resource - the Knicks Business Alliance - to drive sales/B2B efforts amongst the businesses of the team's season ticket holders.
Teams should consider taking the Business Alliance concept one step further by featuring pillars/LED stadium concourse level signage that touts season ticket holders' business cards or related information. Teams could consider partnering with a financial/insurance/tax services company to execute the initiative (and provide additional benefits/services for all parties involved).
The Firstbank in Colorado recently implemented a similar initiative that has drawn raves of excitement. The bank installed a series of rotating display signage that featured a collection of business cards representing their small business customers with the tagline, "We care about small business" (a team could use the tagline, "We care about our season ticket holders").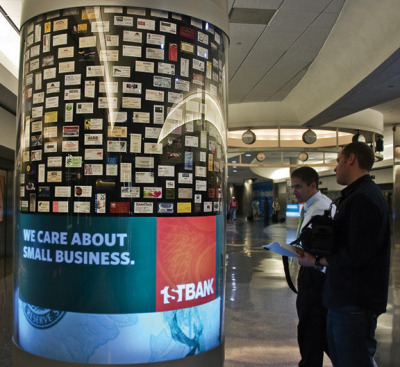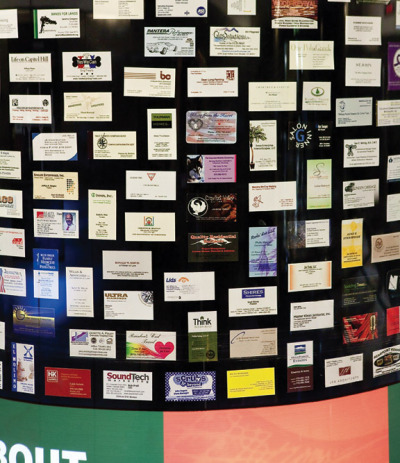 Source: CherryFlava.com